Computer Guided Dental Implants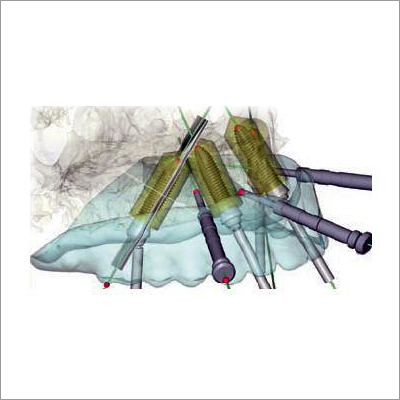 Computer Guided Dental Implants
Service Description
Computer Guided Dental Implants Treatment

We are a well-known Dental Clinic based in Yamunanagar, India providing service of Computer Guided Dental Implants, based in Haryana. It is a modern technology which allows the dentists to plan and visualize implant cases safer, better and faster. Our team can plan the final prosthetic and surgical to a much higher level, by visualizing the patients anatomy on a 3D level. The procedure of Computer Guided Dental Implants is offered by us at very reasonable rates.
Features:
As compare to traditional cases, it is less invasive and accurate.
In a faster and safer manner the surgery is being done.
With a higher level of accuracy, it allow evaluation of anatomic structures.
Without Stitches Fix Teeth In One Day:

For All on 4, the Noble guide is the ideal treatment concept, because it optimizes implant placement by means of digital treatment planning, guided surgery with a surgical template and 3d diagnostics.

No need to place stitches. To minimize the swelling and pain of the patients, the Surgical template precisely and efficiently implant insertion and enables guided implant site preparation.
Accurate Diagnostics and Prosthetic-Driven Planning :
Based on 3D (CB) CT diagnostic imaging of the patient and a radio graphic guide.
Within the Nobel Guide Software, the Virtual implant placement following prosthetic-driven planning can be performed.
The dental professionals can evaluate bone quality and quantity, with the combination of 3D models of bone and radio graphic guide and the combination of the 30 radiological data set. According to prosthetic needs, mark vital anatomical structures such as the maxillary sinus, position the implants and the alveolar nerve and the maxillary sinus and position the implants according to prosthetic needs. The tilted posterior implants are also ideally positioned in the split-screen view of the software through the customizable and controlled angulation of the dental reslice planes.
Safe and Predictable Implant Placement:
In Nobel Guide Software, after planning the case a ready-to-use surgical template. All the necessary surgical instruments and implants abutments, can be ordered online together in a single order.
The template which minimizes patient pain and swelling, precise and efficient implant insertion and enables guided implant site preparation
Prefabrication of Provisional Prosthesis Before Surgery:
To create a stone model with implant replicas in place before surgery, the surgical template can be used. To produce the abutment placement jig and provisional prosthesis in advance, this enables the dental technician in advance so that right after the surgery, the clinician can finalize the prosthesis and mount it on implants.